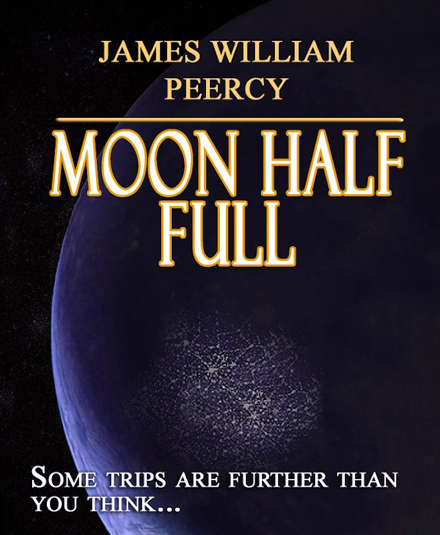 Moon Half Full When an excited, and playful, Jacob and Stephanie arrive at the Moon for their first year anniversary, Jacob discovers a shocking surprise. He is whisked into a future where he no longer exists where he finds Stephanie with a nine-year-old son. Discovering his arrival will kill him, he finds himself in a battle to save both his life and their future.
If you would like to see some books, click on one of the following websites:
Digital
Moon Half Full - On Amazon US
Moon Half Full - On Amazon UK

5th Annual That Book Place Authors Fair!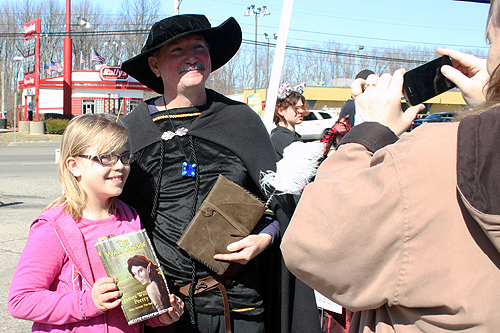 100+ Authors, 2000+ Attendees and memories to last a life time. April 4, 2014 10 a.m. - 6 p.m. EDT Madison, ID Image from last year's event.
A Night with the Authors...Friday, May 2, 2015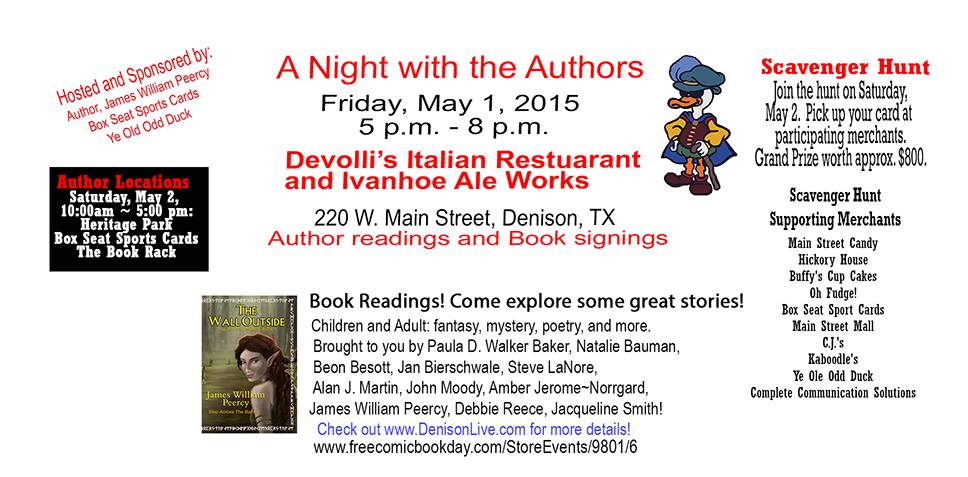 Come and listen to these wonderful authors on Friday night! Paula Walker Baker, Natalie Bauman, Beon Besott, K.A. DaVur ( Amanda Rotach Huntley), Alan Martin, John Moody, Amber Rockin Red Norrgard, James Peercy, Debbie Watts Reece, and Jackie Smith. They will also be at the Bark and Paws festival in Downtown Denison on Saturday, May 2.
Denison Fall Festival - October 1, 2016
James William Peercy will be selling and signing his books outside during Denison's Fall Festival. His booth location will be outside Epiphysis - Holistic Healing & Educational Center at 431 W. Main Street, Denison, TX
Texas Renaissance Festival 2021
James William Peercy will be signing at the Texas Renaissance Festival. He'll be onsite every Saturday, Sunday, and Thanksgiving Friday, October 11th through November 28th. He will be located at "The Lilly Pad- Ye Ole Odd Duck company" booth# 208.
The Many Faces of James the Author at RenFest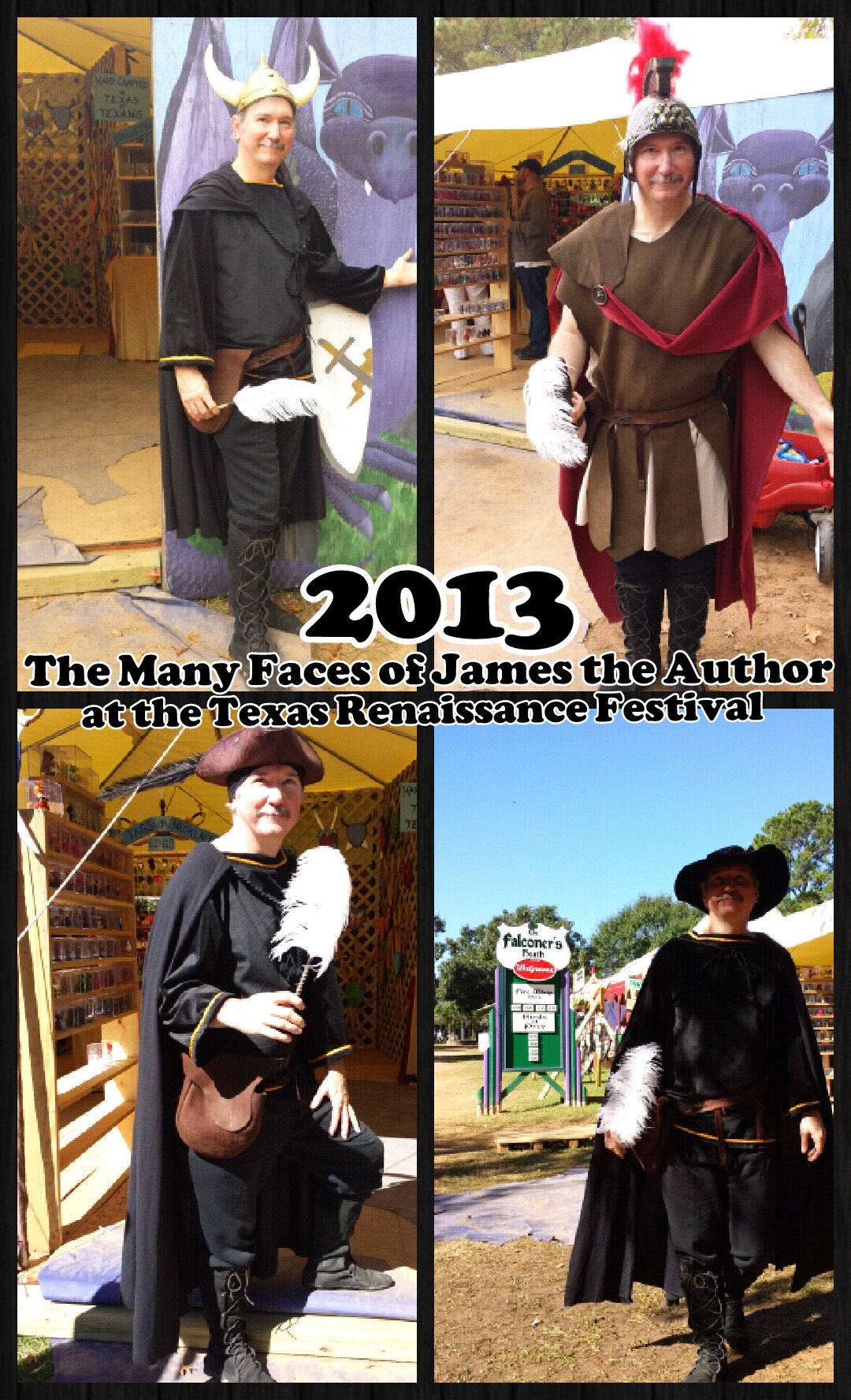 James attended the Texas Renaissance Festival in Oct, Nov and Dec 2013. The event was fun and entertaining. He also sold some books, acquired new readers and had a blast!
Authorfest 2014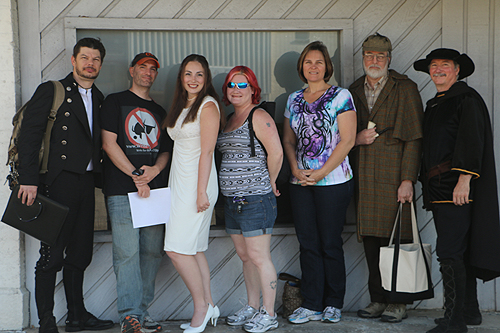 James William Peercy, along with authors, Alan Martin, John Moody, Scott Morgan, Amber Norrgard, Alicia Passanisi, Debbie Reece, Jackie Smith and True Shaw, participated in several book readings. This was in coordination with 2014 Free Comic Book day.
Dallas Comic Con 2014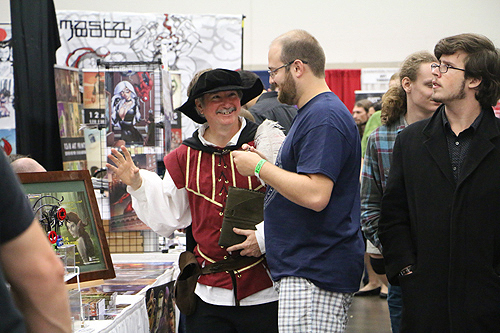 James displaying and signing books at Dallas Comic Con. Visiting and meeting many interesting and unique people.
Jazzed About the Library fundraiser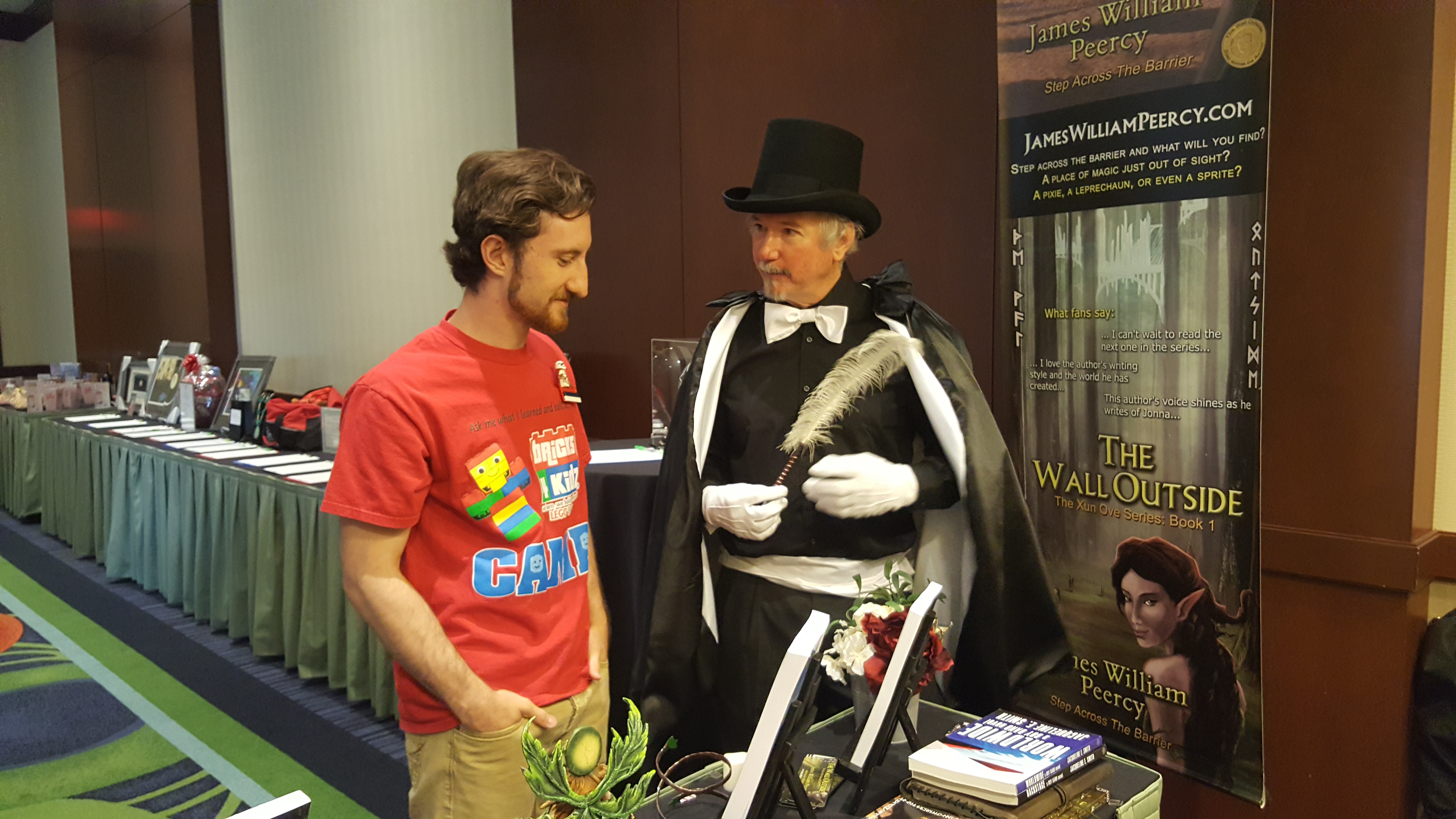 Book display, sales and signing. James William Peercy, one of four authors displaying, selling and signing books at the Friends of the Colony Public Library fundraiser.
or check out the following:
Hydra Publications