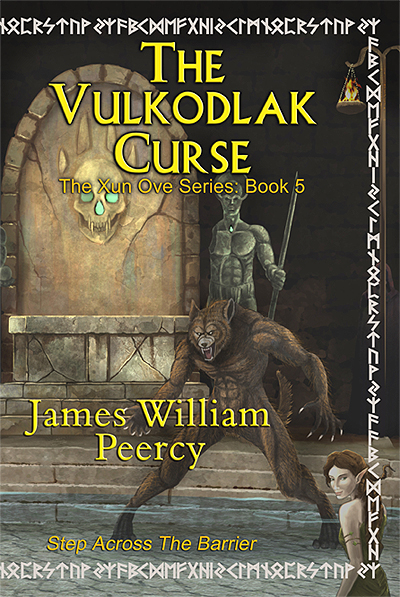 The Vulkodlak Curse
The Xun Ove Series Book 5
Step Across The Barrier

. . . 'It can only mean one thing." Dorothy trembled. "The skeleton warriors will rise again . . ." Bob the pixie opened the ancient book, ran a finger down the page, and read, "Vulkodlak: a werewolf/vampire cursed by the gods, an abomination of evil, fit only to guard the valley of Ylva." He swallowed, glancing up at the forest of the woodland elves. It had grown so quiet that not even a leaf rustled in the wind. "Jonna is really in trouble this time . . ."

But what can a human do when faced with a world of magic?

The Xun Ove series: The Wall Outside, Partition Majik, Twisted Fates, Tainted Soul, and The Vulkodlak Curse.


Soon to be out: The Unicorn Twist.


What fans say about the Xun Ove series:

. . . the best story ever . . .

. . . I love the author's writing style and the world
he has created . . .

This author's voice shines as he writes of Jonna . . .


If you would like to see some books, click on one of the following websites:
Digital and Print
The Vulkodlak Curse - On Amazon US
The Vulkodlak Curse - On Amazon UK

or check out the following:
Three-Sided Coin Publishing