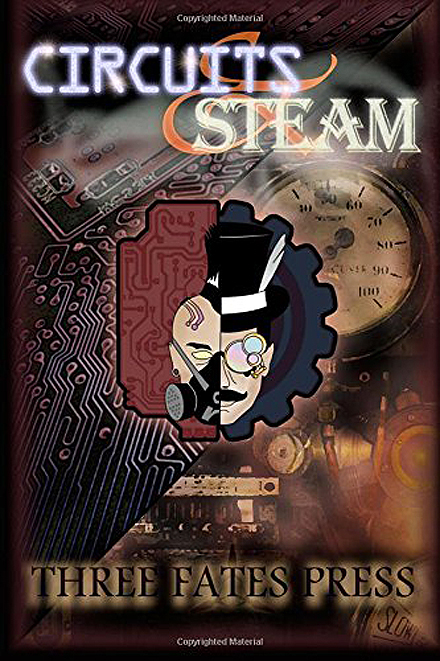 Circuits & Steam is an anthology featuring bold tales of man meets machine. Encounter eight exciting stories from authors K.A. DaVur, Sara Marian, Brick Marlin, Thomas Lamkin, Jr., Marian Allen, Katina French, James W. Peercy and Dani J. Caile, told in a cyberpunk or steampunk style. What makes you human? In the dystopian near-future, a desperate young woman makes a stunning decision, a cybernetically-enhanced waitress discovers her true nature, a white collar worker learns the true cost of her latest technological enhancement and a streetwise urchin makes desperate a bid for freedom. What defines your destiny? We journey to a 19th century that never was for a humorous tale of airship adventure, a town under attack by mechanical monsters, a case of alchemy and mistaken identity, and a gritty adventurer faced with a telling choice. Cyberpunk and steampunk explore our often toxic relationship with technology. Do our gadgets make us more than human, or just more human? Step inside our time machine and find out....
If you would like to see some books, click on one of the following websites:
Kindle Edition
Coming Soon! Circuits and Steam... Amazon.com
Coming Soon! Circuits and Steam... Amazon.co.uk

Print Edition
Circuits and Steam... Amazon.com
Circuits and Steam... Amazon.co.uk

Facebook
www.facebook.com/jameswilliampeercy


Saturday, August 13, 2016 - Jazzed About the Library Benefit
Jazzed About the Library Benefit, presented by Friends of The Colony Public Library, supports the diverse programs of The Colony Public Library. This family-friendly event includes live entertainment by The Texas Gypsies and magic by Brett Roberts as well as kid's activities, photo booth, silent auctions, door prizes, speakeasy cash bar, meet and greet with local authors and food by local restaurants. The theme is 1940s Jazz/Swing with fun for the whole family; costumes in keeping with the theme are encouraged, but not required!
Sept. 16 and 17, 2016 - IndieVengeance 2016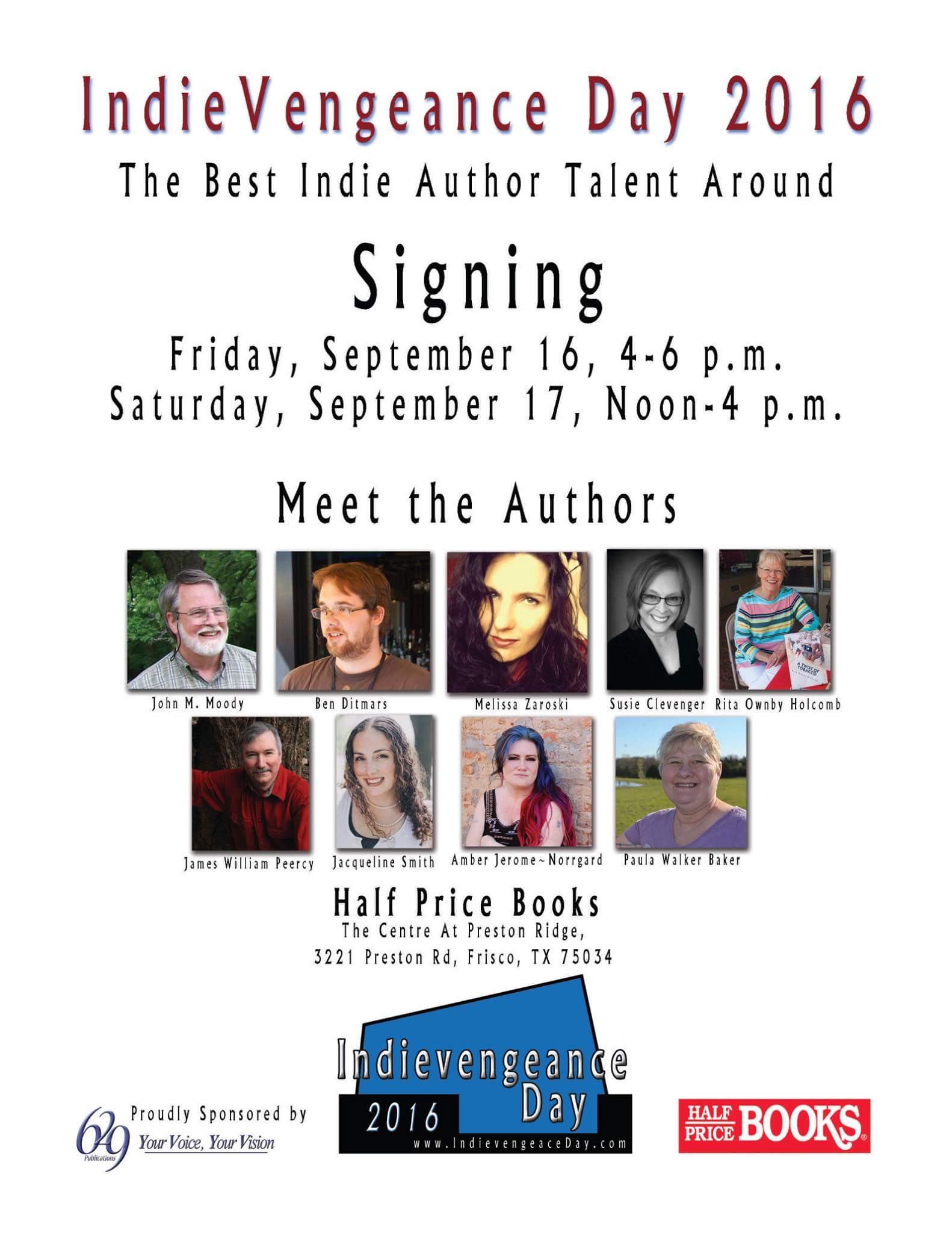 Book sales and signing at Half-Price Book store in Frisco, TX.
Denison Fall Festival - October 1, 2016
James William Peercy will be selling and signing his books outside during Denison's Fall Festival. His booth location will be outside Epiphysis - Holistic Healing & Educational Center at 431 W. Main Street, Denison, TX
Jazzed About the Library fundraiser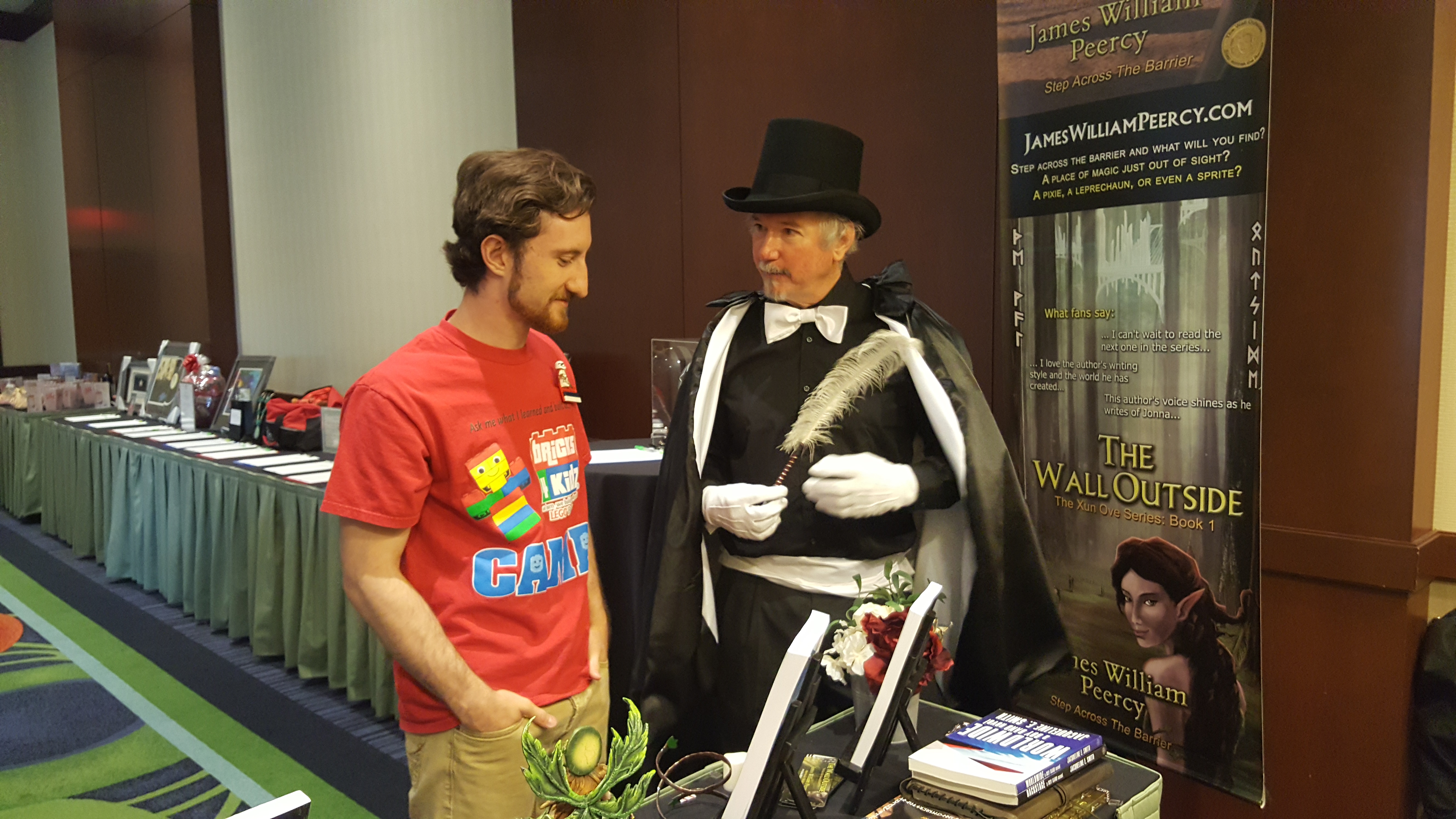 Book display, sales and signing. James William Peercy, one of four authors displaying, selling and signing books at the Friends of the Colony Public Library fundraiser.
or check out the following:
Line by Lion