---
Past Events
Dallas Fan Expo - Apr 6-8 Booth 137
Book Signing at the Dallas Fan Expo booth 137 off the red carpet!...
read more
Midway Mall Expo Hall - Holiday Bazaar Dec 9
James William Peercy will be at Holiday Bazaar in Sherman Texas Dec 9th...
read more
Texas Renaissance Festival Nov 28-29th, 2017
Come visit Author James William Peercy and Jacqueline E. Smith at the TRF in Nov....
read more
Texas Renaissance Festival Oct 28-29th, 2017
Come visit Author James William Peercy and Jacqueline E. Smith at the TRF in Oct....
read more
Texas Renaissance Festival Oct 14-15th, 2017
Come visit Author James William Peercy and Jacqueline E. Smith at the TRF in Oct....
read more
Texas Teen Festival Oct 7th Austin TX
Jacqueline E. Smith, James William Peercy and Miracle Austin will be at the Texas Teen Festival in Austin Texas....
read more
Dallas Fan Expo
Booth 608. Signing books at the Fan Expo in Dallas Mar 31st, Apr 1st and 2nd!...
read more
Sept. 16 and 17, 2016 - IndieVengeance 2016
Book sales and signing at Half-Price Book store in Frisco, TX....
read more
Saturday, August 13, 2016 - Jazzed About the Library Benefit
Jazzed About the Library Benefit, presented by Friends of The Colony Public Library, supports the diverse programs of The Colony Public Library...
read more
Texas Teen Festival Oct 7th Austin TX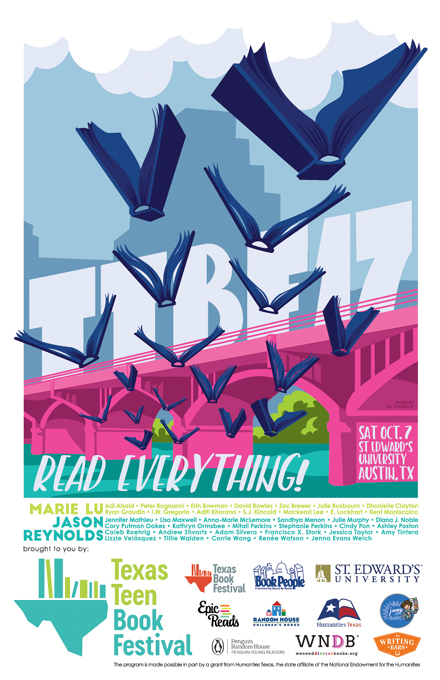 Jacqueline E. Smith, James William Peercy and Miracle Austin will be at the Texas Teen Festival in Austin, Texas just for Texas YA lovers.

The big day is set for Saturday, October 7, 2017 at St. Edward's University, 3001 South Congress, Austin, TX 78704.
The Festival is FREE and open to everyone!
Click here for the map!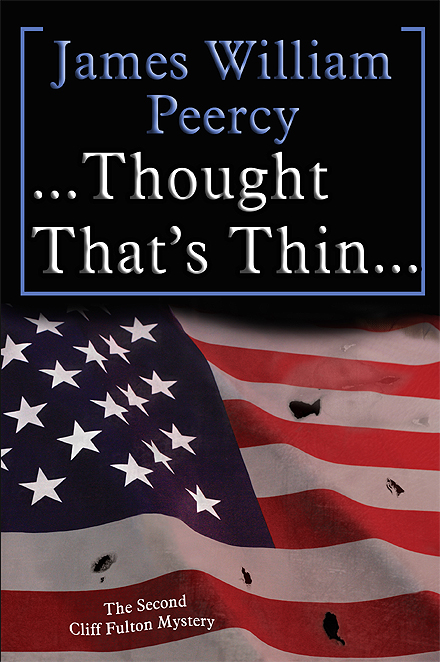 The Cliff Fulton Series Book 2

Cliff has a secret, and everyone wants to bury him for it.Walk into the arena of a world gripped in dark secrets, where friend could be foe, and power corrupts absolutely. It is a place of misleading facts, hidden venues, and unexpected choices.

When Cliff attends his grandmother's funeral, things thought buried come back to life, flames erupt, and his world is blown apart. With captives taken and a line drawn in the sand, Cliff turns to face an insane assassin, an unlikely hero, and a faceless power that is plotting to steal his soul.

...Thought That's Thin... is the second book in a five book series. It follows Without A Conscious..., the first book in the series. Each of the book titles go together to form a clue in the final book. The clue so far is

Without a conscious thought that's thin...
If you would like to see some books, click on one of the following websites:
Kindle Edition
...Thought That's Thin... Amazon.com
...Thought That's Thin... Amazon.co.uk

Print Edition
...Thought That's Thin... Amazon.com
...Thought That's Thin... Amazon.co.uk

Barnes and Noble
...Thought That's Thin...


Facebook
www.facebook.com/jameswilliampeercy


or check out the following:
Hydra Publications